Kindle Fire tablets are a range of tablets brought to the world by Amazon and based on the Android operating system. The tablet brings a range of apps to be used by the user, but these are limited to the app store on Amazon itself. As compared to the millions of apps that are available on Google Play Store, one is surely deprived of several popular and mainstream applications if they do not have access to Google Play Store on their device.
Google Play Store is an online marketplace, originally formed as the Android Market. This marketplace was formed by Google to provide access to Android apps for different Android users. The marketplace forms a platform where developers can upload different kinds of applications for download for Android device users. Google reviews and ensures that the apps available on this platform are safe to download and are optimized to suit varying resolution and Android OS versions in different devices.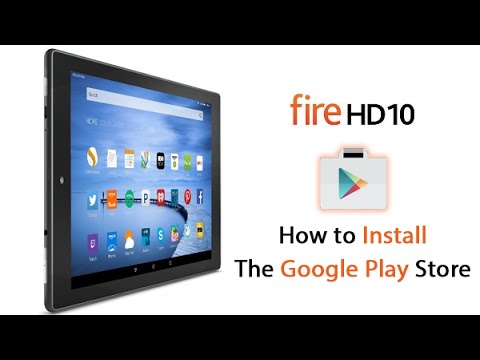 It is possible, however, to get Google Play Store on the device with certain changes on a Kindle Fire tablet. These tablets are based on Android OS, but Google based applications are not provided on the tablets as factory settings. However, due to the familiar OS one will be able to get Google Play Store working on this tablet. There are different ways of going about it. One way would be to manually install the android APK files of the apps on the device. The second method would be to install Google Play and then get the applications through this forum.
When following method one to install android apps on Google Play directly on Kindle Fire tablets you need to keep in mind the following points:
You can get any Kindle tablet version to work in this case, even a second generation seven inch Kindle.
In order to install the apps directly on Kindle Fire, you need to have the APK files of the apps you want ready for download. These could be saved on your laptop. Using a USB cable connection you can then transfer the files from your laptop to the tablet.
Once the apps are on your Kindle Fire tablet, they should work as any Android app. However, compatibility in certain cases needs to be tested as per the operating version that runs on your Kindle Fire tablet. It would be best that you look up the details of the apps as to whether they would be compatible with the Kindle Fire tablet your own before you download them manually.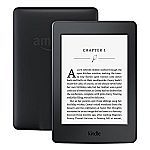 The second method comprises of being able to install Google Play on your device. This will then open up a world of apps for you that can be easily downloaded and installed on your device. The steps that you need to follow are as given below:
ADB is an android developer kit that will help to run commands from a computer on an Android device. A small version can be downloaded and installed. There is another kit called RootJunky super tool which will help install the drivers necessary to connect ADB to the tablet.
For Kindle tablets that run on Fire OS 5.3.1 or higher, there is a file available for downloading Google Play Store. These tool kits will help to get Google Play installed on Kindle Fire tablets.
To use the tool kits one needs to enable developer options on their Kindle Fire tablet.
On the Home screen you need to find the Settings section.
Tap on the Device option.
When you tap the serial number seven times you enable the developer mode.
A new menu opens up under the Serial Number.
Tap on the option that reads as enabling ADB.
Once ADB is installed, you need to have the same done for your Windows PC.
Connect the Fire tablet with your PC with the USB cable.
Extract the contents of the zip file into a folder.
Launch the batch file that allows installation of Play Store.
Once the program loads and a menu appear, you need to allow the ADB driver install to take place.
Once ADB is working and you have tested the connection you can opt to install Google Play Store.
Once installation is completed, you need to block out OTA updates from Amazon that will prevent the apps from being broken by automatic updates. Allow your device to restart. You should be able to use Google Play Store as you would on any Android device. You need to create and link a Google account with Google Play to download apps through it. The apps usually download and work fine, but in certain cases, some apps might show bugs and not work properly on the device. These issues will differ from one Kindle Fire tablet to another, depending on the Android OS it is running.
With Google Play Store on a Kindle Fire tablet one can do so much more than merely read books on this tablet. All one needs to do is get Google Play on their tablet and have access to the world of Android apps on it. This will also showcase the different apps that are available and you will be able to use apps for shopping, for entertainment, for paying your bills, making payments, travel bookings and so much more.