Google Play Store is the platform that most Android device users depend upon for downloading apps that one requires. From entertaining games, music, eBooks one can download different kinds of functional apps as well as other apps which makes a smart phone a versatile device.
Google Play Store has the following features that make it unique as a marketplace for Android apps:
Started in 2012, this Android market has been integrated to include all categories of apps which amount to 2.7 million in 2017.
The apps are of diverse categories and are usually free or paid.
The apps can be downloaded on this platform by linking it to a Google account.
The apps can be managed and updated on this platform as well.
For all these reasons Google Play Store is the numero-uno place for different Android apps. However, often there are certain error messages that show up. Here are some common ones explained along with what to do in order to fix them.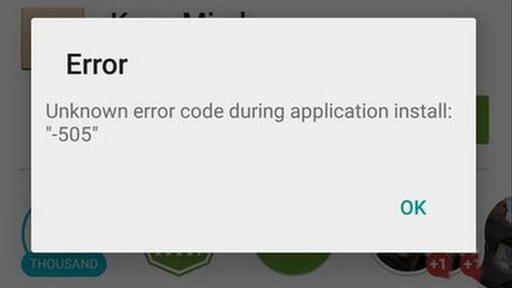 Error 500 might show up on your application when you are trying to download apps through it. The steps to solve it can be the following:
Visit Application settings under which you need to visit manage application.
Under Google app store clear the cache data.
Once this is done, open Google Play Store and try installing the app.
Another error that is common is 504. Due to this error that might show up on one's device, one might be deprived of downloading games and other apps through Google Play. Here are some steps that one can follow to get rid of this error and make the app work again:
This kind of error signifies gateway timeout error.
Often it occurs due to slow mobile connectivity. If that is the case one should try and fix their mobile data or Wi-Fi connectivity strength.
Update the app. When Google Play Store is not updated there might come across different kinds of error messages.
Again freeing up space in your mobile device might help to speed up your connectivity and that in turn will prevent this error message from showing up.
In case the above steps do not make the error message go away, one can try clearing off cache data under Google Play Store. This can be done under the Application settings.
Another error that many users come across is when they see error code 505. This error they might come across when they are trying to download an application through Google Play Store. This error is often associated with Android 5.0 Lollipop. This is a conflict error that does not give permission. In certain cases it occurs when you have downloaded an app and are trying to run it.
Many users have stated that the error message is shown when one is trying to run apps like We Chat, Adobe Air 15, SBI, Weather App and others. There are several reasons this error might show up:
The Play Store might not be refreshed or updated.
An outdated version of an app is installed.
Cache memory needs to be cleared. This is redundant data that accumulates as search history.
Sync error occurs in Google account.
Data crash happens due to bugs, many apps being open and so forth.
Once the possible reasons are known as to why 505 error codes occurs, here are some tips on how to solve or fix the error:
Ensure that Download Manager is active. If this function is disabled then you are unable to install or download an app.
The OS of the Android device should be updated as well. Often this becomes a problem due to which app errors occur. There might be bugs or other errors that come up. You can check on Systems Update section, check for available updates and allow these to install on your device.
Clear the cache memory of Google Play Store and Google Services Framework. In order to do so visit Settings, go to Manage Applications under this section and then select "All". Once you come to Cache memory under Google Play Store learn the cache memory.
Error 506 is another error that is often found in Google Play Store. This error comes in the way when one is trying to download an app. This error message is displayed when the apps are being downloaded and the download does not complete.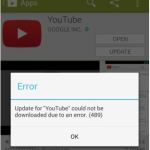 Possible ways one can get over the error message of 506 are:
Cache data need to be cleared. One needs to go to Settings and under Application Setting one will find Google Play Store in the Apps section. Here one needs to clear data and cache.
You might also want to clear the cache data under Google Services Framework.
The device can then be restarted and one should be able to use Google Play without having to encounter the problem again.
In certain cases it might make sense to uninstall Google Play and install it manually. This can be done by following the steps below:
Log into your mobile web browser.
Visit a search engine and find the Google Play Store APK file which is compatible with your device.
Allow the file to install manually.
Once the file is downloaded and installed, start to use the application by creating or linking a Google account on the application.
The above steps often help you to start afresh. When Google Play is of the latest version and compatible with your device, you will not face errors and other issues that arise. In such ways you are assured best use of the device. It is important that you clear cache data from time to time and keep apps updated on your mobile device. In such ways you keep Google Play and the apps downloaded through it working fine and without issues.