Google Play Store is the premier app that one looks for whenever they opt for an Android device. Indeed, the large number of Android apps and their popularity is the main reason why Android smart phones and tablets are best sellers across the world. Here we talk about how to download and open Google Play Sore on your mobile device.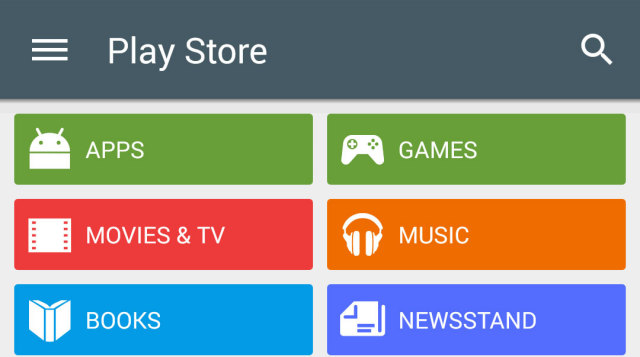 This was initially launched as Android marketplace by Google. It acted as the platform where app developers could market their apps, for a fee or for free. As Android devices grew in popularity, apps were in demand, which introduced new features and entertainment in the smart phones and tablets. The Android marketplace was then made into the Google Play Store app with several sub apps that helped people find different categories of apps easily such as Google Music, Google Movies, Google Books and so forth.
There are different ways to download Google Play Store on your device. Usually every new Android based smart phone or tablet comes pre loaded with Google Play Store. In case you have removed the app from your device or need to install it on an older device, here are some steps to follow:
Check the version which would be compatible with your phone or tablet. You could check in your phone settings for details or research online.
Log into your mobile web browser and visit Google to search for the latest version of Google Play Store. It will be available as a free APK file.
Make changes in your device's security settings which might prevent any file download from unknown sources.
Once the download is permitted, allow the same to complete. Then click for installation to be completed.
There are other ways to get Google Play Store on your device. You could download the apk file on your computer and transfer the same to your device.
Once Google Play Store is downloaded, you can then proceed to install the same and start to use it.
Google Play Store app in Android and non Android devices
The app works easily in Android devices as it is designed to be an Android app. All you need to do is follow the steps below to get it working on your device:
When you open the app, it will prompt you for logging into a Google account.
This could be any existing Google account, you have. You need to link it to Google Play Store before it allows you to download apps.
Google account can also be opened new on this interface in case one does not possess a Google account from before.
The same account can be used to log into Google Play Store in other devices as well.
In case you wish to open Google Play Store in non Android devices, there are several options available such as:
Google Play Store for iOS is available in limited versions. These are available in iTunes. If you wish to download Google Play Store in its entirety and run it on an Apple device, you need to jailbreak your device and then download an Android emulator program.
Google Play Store for other mobile platforms like Windows phones need to be similarly downloaded via an Android emulator program. This environment allows you to download and run Google Play Store in the same way as you would on Android devices. Hence, one could be required to have a Google account in order to run Google Play Store.
The above points showcase how you can download and run Google Play Store in Android and non Android devices.
Operating Google Play Store app on your device
The ways to use Google Play Store on your device and enjoy the apps that come of it are as follows:
When you open the Google Play Store on your device for the first time, you need to log in with your Google account details.
Once these details are entered you can start to browse and download apps through this platform.
You could save your login details so that you need not have to log in every time you come with the app.
When you open the Google Play Store you will find the different categories of apps listed.
You could check out the popular apps listed on the main page or browse by categories.
There is also the option to use the search function to find a particular app on the Play Store interface.
Once you have found an app of your choice, read the description or review as well as ratings of the app.
The app might take some time to download as a message appears that the app would be downloaded shortly. This depends on the internet connectivity on your device.
Once the app downloads and installation is complete, you can begin to use it and enjoy the same.
The above points showcase how you can search out apps and download the same from Google Play Store. The platform not only showcases apps of different categories, but also provides you a secure way to download apps as these are checked and verified before being made available for download. The apps on this interface also get saved and are shown for updates as and when updates are available. Ensure that you keep Google Play Store updated on your device as well. This will prevent malware attacks or malfunctioning issues for the store on your device.